Hello everyone,
Maybe a short introduction first: I'm Erik, I live in Belgium and have a 2002 Honda Metropolitan 2.
My father in law imported the mopet for my wife, back in the days when she was 16. She drove it for 3 years and 3100 miles.
Afterwards it was put away in a heated garage and therefore it still is in great shape!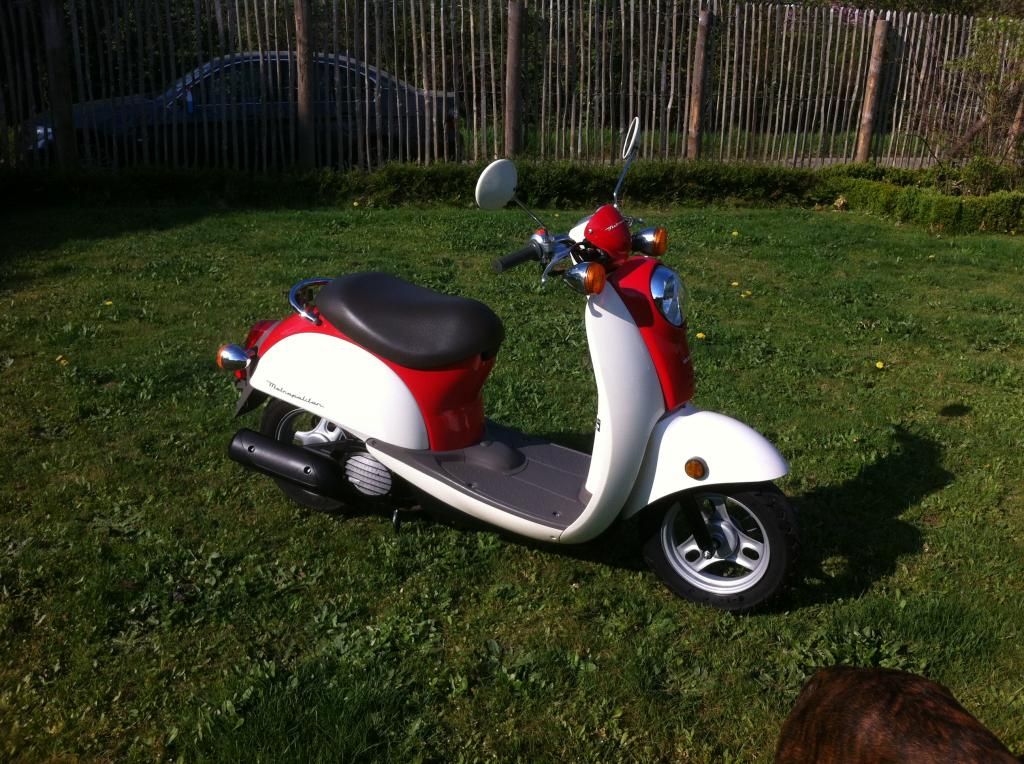 It sat there for 10 years without moving until I started to work on it.
But up to now, I wasn't able to get it properly running. I have the idea that it just doesn't get enough fuel.
Things that I already done:
-New battery
-New motor oil, transmission oil and coolant
-New sparkplug
-New airfilter
-New fuel filter and fuel lines
-Flushed the fuel tank
-Cleaned the vario housing
-Removed the washer in the vario
-Removed the intake restrictor
-Cleaned the carb: removed all the jets, soaked everything (including the carb house itself) for 2 days, blew it throug with compressed air
-Changed the fuel pump (fuel did not squirt out that ethousiastic)
-Made the spring in the carb 5mm shorter
I'm getting a bit pissed of because after all this work, the bloody thing still doesn't run properly.
Things that go wrong:
-Hard to cold start, only with quickstart spray and full throttle it will start
-Once warm, it turns smooth but the throttle needs to be 50% open to keep it running
-You can drive it (27mph) but when you stop and the rpms go down, it wont pickup again immidiatly.
-When I restrict the air intake with my hand, it revs immediately and strong!
-Even after a long soak, I still cannot look through this jet:
Is that normal?
Or does it just run to lean because I de-restricted it, and therefore I maybe need new jets?
Thanks for reading and I hope that someone could help me out because I'm getting desperate!
Cheers!
Valvetronic